About FETCH Dog Park
Fetch Dog Park is located within the serene setting of 70-acre Espenscheid Park in the center of the city of Danville, IL. The 5-acre dog park is divided into three areas: one for large dogs, one for small dogs, and a third, accessible, special-needs area for members with limited mobility. Amenities include water stations, waste containers, sheltered seating, and secured entry.
Volunteers maintain this members-only park through annual membership dues (Single household $40.00) and donations, with support from City of Danville: Public Works and Urban Services. For the safety and enjoyment of dogs and owners, all dogs must have active membership tags to enter the park.
Please visit our Membership page for membership forms and information.
WELCOME TO FETCH!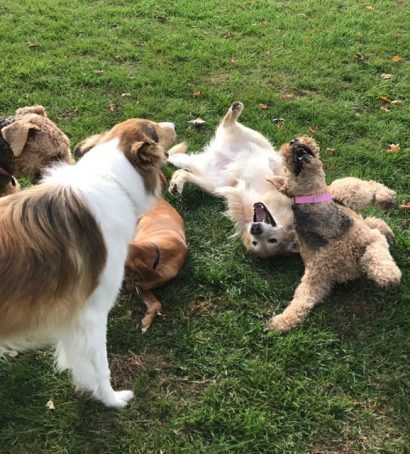 Leadership Team
Darrel Jacobs
Chairman
Emily Irons
Co Chairman
Elisabeth Grzelak
Treasurer/Member Services
Gary Watson
Maintenance & Repairs
Kevin Fretty
Security
Chris Lucas
Secretary
Brad Wheeler
Grounds
Ex-Officio
John Mason
Steve Lane
Darrel Jacobs
Park Rangers
Kitty Koers